We explore some of the newest cryptocurrency releases on the market, recently listed on exchanges and featured on CoinMarketCap.
While the prevailing market sentiment leans bearish, the cryptocurrency landscape exhibits remarkable dynamism. In the past 24 hours, the global cryptocurrency market capitalization has receded by more than 1.76%, diminishing from $1.07 trillion to $1.06 trillion.
However, seasoned investors are well-acquainted with the ebb and flow of volatility. Recall June's pivotal moment when Bitcoin (BTC) surged past the $30,000 milestone, heralding a robust 180-degree shift towards bullish territory.
New Cryptocurrency Releases, Listings and Presales Today
In these uncertain times, anchoring your strategy should revolve around the anticipation of new and forthcoming cryptocurrency listings on the horizon.
The guiding principles of diversification and risk management take center stage when pursuing the optimal new cryptocurrency investment. It is imperative to recognize that individual investors will exhibit varying appetites for risk and reward.
New tokens should be cautiously approached, as they often dwell within the realm of high speculation due to the absence of a well-established market.
Outlined below are some of the newly listed projects and a presale coin, meriting attention in today's ever-evolving landscape:
1. BLOCX (BLOCX)
BLOCX, introduced in July 2023, is a proof-of-work cryptocurrency utilizing the X11 algorithm. Its core mission revolves around providing a comprehensive suite of integrated features and services, essentially functioning as a digital Swiss Army knife for individuals and businesses. BLOCX aims to empower users to navigate the digital age with heightened confidence and security.
The native BLOCX Coin serves as the ecosystem's fuel. It plays a pivotal role in the project's diverse offerings, encompassing malware protection, cloud services, internet security, driver management, password storage, remote device access, system optimization, and a secure crypto wallet.
By seamlessly consolidating these functionalities into one platform, BLOCX offers a convenient, all-encompassing solution for addressing diverse digital needs.
Its potential worth as an investment lies in its versatility and ability to address various aspects of digital security and asset management. However, like all investments, it should be considered within the context of one's broader financial strategy and risk tolerance.
We are finally live on CoinMarketCap! ⚡️https://t.co/Th849ZlpcM#BLOCX #BLOCX_TECH $BLOCX

— BLOCX. (Official) (@BLOCX_TECH) October 10, 2023
BLOCX was publicly introduced on the 20th of July 2023, as a proof-of-work cryptocurrency built on the X11 algorithm. The native BLOCX Coin, intricately interwoven into the project's fabric, fuels this ecosystem of one-stop computer managers which includes: Leveraging advanced security measures, BLOCX shields devices and data from the ever-evolving threat landscape, effortlessly accessing digital assets from anywhere, BLOCX liberates users from physical storage constraints, vigilantly safeguarding against phishing attempts, malicious websites, and cyber threats, BLOCX ensures online safety with its VPN integration.
Today's live BLOCX price is $0.055011, with a 24-hour trading volume of $1,093.32. BLOCX is up 25.00% in the last 24 hours. The current CoinMarketCap ranking is #5054, with a live market cap of unavailable. The circulating supply and a max supply of 91,000,000 BLOCX coins are unavailable.
2. Big Time (BIGTIME)
Big Time is a free-to-play multiplayer action RPG game with an intriguing blend of fast-paced combat and a time-travelling adventure.
Its primary mission seems to revolve around offering players an immersive experience by allowing them to explore diverse historical and futuristic settings while engaging in battles and collecting in-game items like Loot, Cosmetics, and Tokens.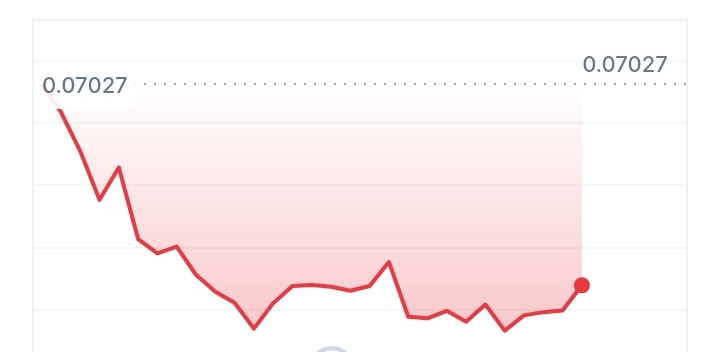 The unique aspect lies in the potential for these collectables to be traded and used for personal avatar customization and metaverse creation, fostering a sense of community where friends can socialize.
Furthermore, introducing a creator economy within the game through SPACE suggests a potential avenue for in-game economic growth. However, it's essential to exercise caution when considering its investment potential.
While Big Time presents a dynamic and limitless gaming environment, investments in virtual assets and tokens should be approached with a thorough understanding of the gaming industry and an awareness of the associated risks, as the gaming market can be highly volatile and speculative.
The Egyptian SPACE theme is now available! 🚀

Did you previously unwrap SPACE and wish for a do-over?! With the release of the new theme, we're offering a special chance to rewrap your SPACE via a support ticket!https://t.co/XmAGOIO5D6 pic.twitter.com/j6j2Al2HYW

— Big Time (@playbigtime) October 11, 2023
Big Time is a multiplayer action RPG for PC that melds a fast-combat system with an open game economy where players actively generate and exchange game items. Their approach is to make Web3 elements invisible to players, so they don't represent an obstacle to entertainment and cater to a broader audience.
Today's live Big Time price is $0.055267, with a 24-hour trading volume of $9,595,150. Big Time is down 21.21% in the last 24 hours. The current CoinMarketCap ranking is #2149, with a live market cap of unavailable. The circulating supply and max supply of 5,000,000,000 BIGTIME coins are unavailable.
3. Crypto Heroes (HEROES) 
According to the project's website, Crypto Heroes is more than just a cryptocurrency; it embodies a noble mission. It aims to be a beacon of hope and resilience in the ever-changing financial landscape. Its mission revolves around championing the cause of decentralization and advocating for a more equitable financial world. 
Crypto Heroes is a symbol of commitment to financial freedom and empowerment in a market often gripped by turbulence and manipulation. It fully embraces the potential of blockchain technology to reshape our relationship with money, data, and trust.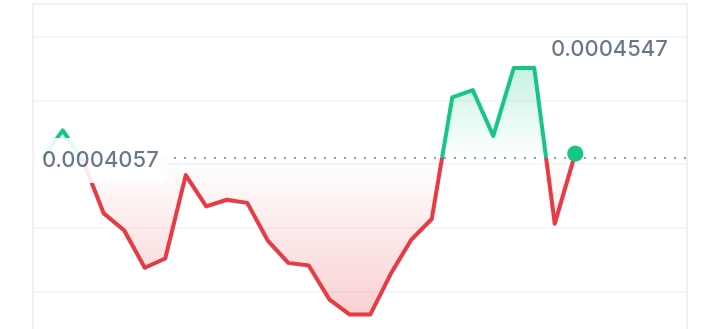 While the sentiment is admirable, potential investors should recognize that investments in cryptocurrencies come with inherent risks, and the success of such projects often hinges on factors beyond noble intentions. 
Therefore, it's essential to approach Crypto Heroes with a well-informed, balanced perspective and an understanding of the broader crypto market dynamics.
We have successfully submitted our @CoinMarketcap application.

Application Request ID -775232

Explorer Link: https://t.co/pWFJlnOls2
Dexscan: https://t.co/QV12li8Abz#CoinMarketCAP #HEROES

— Cryptoheroes (@CryptoHeroesETH) October 11, 2023
Crypto Heroes embrace the blockchain revolution wholeheartedly. They understand that blockchain technology has the potential to redefine the way we interact with money, data, and trust. With unwavering commitment, they champion the cause of decentralization, bringing about a more equitable financial landscape. Crypto Heroes are more than just a crypto project; they are a beacon of hope and a symbol of resilience in the turbulent world of finance. With unwavering determination, they lead the charge towards a future where financial freedom is not a dream but a reality. Join the Crypto Heroes in their quest for a better, fairer financial world and become a part of this thrilling journey.
Today's live Crypto Heroes price is $0.000380, with a 24-hour trading volume of $947,644. Crypto Heroes is down 2.06% in the last 24 hours. The current CoinMarketCap ranking is #2241, with a live market cap of unavailable. The circulating supply is unavailable, and there is a maximum supply of 1,000,000,000 HEROES coins. 
4. LaunchpadXYZ (LPX)
LaunchpadXYZ is a humanized, curated portal that simplifies access to top blockchain projects, spanning NFTs and play-to-earn games. Its mission centres around offering an impartial gateway to the latest Web3 experiences while championing the idea that a Web3 wallet address will become the future standard for digital identity.
The project aims to create a user-friendly wallet for newcomers and bridge the gap between Web2 and Web3 for brands, unlocking the potential of immutable contracts and validated data within user-friendly interfaces.
Unlock the secrets of #Web3 ⚡️

Join our community of seasoned traders who have mastered the art of trading #Crypto 📚🤝#Web3 #Crypto #Altcoins #Alts pic.twitter.com/W7mLgzcVQQ

— Launchpad.xyz (@launchpadlpx) October 10, 2023
This endeavour extends to facilitating onboarding the next wave of Web3 users, providing the necessary tools, knowledge, and audiences. Furthermore, its doxxed and KYC-verified team boasts significant industry experience, and its successful presale raised approximately $1.75 million, with the token available for $0.0445 and new buyers currently eligible for a 20% bonus.
Of the 1 billion LPX supply, 25% (250 million) is available in the presale with no vesting period and a hard cap of $12.5 million. While LaunchpadXYZ appears promising, potential investors should exercise due diligence and consider the inherent risks and uncertainties in the crypto market.
Read More
New Crypto Mining Platform – Bitcoin Minetrix
Audited By Coinsult
Decentralized, Secure Cloud Mining
Earn Free Bitcoin Daily
Native Token On Presale Now – BTCMTX
Staking Rewards – Over 1,000% APY