XRP price is holding steady in a three-week-long rebound from lows marginally below $0.30. Although the cross-border money transfer token struggled to confirm the uptrend in early January, a break and hold above $0.35 encouraged more buyers to join the moon-bound rocket.
XRP price now exchanges hands at $0.4137 after holding above $0.40 for more than 24 hours. With the crypto market seemingly bullish, XRP price could ignite another rally to $0.50 and $0.55 in the coming few days, possibly not more than a week.
XRP Price Is on The Verge of Another Bullish Breakout
The bullish outlook in XRP price holds steady, with its immediate downside supported by the 100-day Exponential Moving Average (EMA) (in blue) at $0.38. Similarly, the 50-day EMA (in red) is in close proximity to the longer-term moving average at $0.3755 which strengthens the support behind XRP.
Based on the position of the Moving Average Convergence Divergence (MACD) indicator, the path with the least resistance for XRP price would hold to the upside in the upcoming sessions and conceivably for another week.
Notice the MACD (line in blue) keeping the positive divergence from the signal line (in red) a sign of increasing buying pressure. Investors looking for new long positions in XRP price may still do so as long as the momentum indicator upholds the optimistic outlook, bolstered by the green histograms.
Although XRP price looks bullish at a glance, traders must tread carefully, keeping in mind the immediate resistance at $0.4195, reinforced by the 200-day EMA (in purple). Furthermore, it would be prudent to wait for a successful break and hold above the upper falling trend line (continuous) before activating buy orders for potential profit booking at $0.50 and $0.55, respectively.
Analysts like Sjuul on Twitter believe that the XRP price rally is just beginning, with the next breakout eying $1. He believes the bullish outlook in XRP price is grounded in the team's undeniable effort to continue building despite the bear market run in 2022 and the ongoing lawsuit against Ripple by the United States Securities and Exchange Commission (SEC).
(2) Sjuul | AltCryptoGems on Twitter: "$XPRC – Xrp Classic dipped a bit after a meteoric rise these past few months. Team hasnt stopped working and the chart looks ready to start the new rise🔥! They have a lot more planned so it should see some more action💥! @XrpClassic 📈Chart: https://t.co/5gwTiNCSfE https://t.co/8Tj0Eg2sA3" / Twitter
Dark Defender, another analyst on Twitter reckons that with the resistance at $0.39 out of the way, the next challenge is at $0.44. He added that once this seller congestion has been conquered, it would be the moon for XRP – forecasting a meteoric rise, similar to the one in 2017.
(2) Dark Defender on Twitter: "Hi all. #XRP has broken the $0.39 Resistance. We have an important milestone now at $0.44. This Resistance is one of the most significant milestones for XRP. Here we zoom-out to see 2017 Vs 2023 Similarities: Have a great weekend! #Ripple #XRPArmy #XRPCommunity https://t.co/osupAs3aYS" / Twitter
Nevertheless, XRP price still faces the risk of retracement from the sharp three-week move above $0.41. According to TARA, a market analyst, the performance XRP has exhibited is "exactly as planned." However, there will likely be a correction following its fifth wave, down to around $0.35.
(2) TARA on Twitter: "#XRP going EXACTLY as planned! 👏🏼 The 5th wave still has a target of $.434. This will line up with BTC @ $23.6k. The correction after these 5 waves should bring us down to around $.35. I'll keep you updated as we form the ABC! #Ripple #XRPL https://t.co/YeXtabAhnP" / Twitter
XRP Price Alternatives with A Better Risk/Reward Ratio
As investors consider which assets make their way into their 2023 crypto portfolios, they may be interested in up-and-coming altcoins with the potential to break out and return substantial gains. The tokens listed here are carefully selected and possess the necessary fundamentals to play a significant part in the future of crypto while revolutionizing other industries.
Meta Masters Guild (MEMAG)
The creators of Meta Masters Guild, an innovative play-to-earn (P2E) platform, are confident in their straightforward approach to breaking into the rapidly expanding crypto industry. Unlike current platforms such as Axie Infinity, The Sandbox, and Decentraland, which necessitate players to invest money in costly NFTs, Meta Masters Guild aims to provide blockchain-based games for free.
Although the games will be offered at no cost, players will still have the opportunity to earn rewards for their time spent in the games. These rewards will come in the form of a currency called Gems, which can be used in various ways, such as swapping them for MEMAG tokens for staking. Gems can also buy NFTs and other in-game items.
Three games are currently in development, including Meta Kart Racers – a PvP game for mobile devices in collaboration with Gameround, who are renowned game developers.
Raid NFT is the second game that will allow players to earn tradable NFTs and Gems. The third game is the Meta Masters World, which encompasses an expansive metaverse.
Fight Out (FGHT)
As the global population continues to prioritize their health and wellness, there is a growing need for solutions that make staying fit more engaging and rewarding. FightOut, a Move-to-Earn (M2M) fitness app and gym chain, aims to do just that by gamifying the fitness experience.
By completing workouts and challenges on the platform, users can earn rewards, badges, and advance within a dynamic ecosystem. Users in the Fight Out ecosystem are rewarded in a currency called REPS – the off-chain in-app token. The system functions on a subscription basis with both FGHT and REPS tokens eligible for use during sign-ups.
FightOut's presale has already raised $3.15 million, and it will soon be listed on the LBank Exchange. Investors can still purchase FGHT tokens through the link provided and take advantage of a limited-time 50% bonus.
With this listing confirmed, analysts are already predicting that Fight Out will be the best-performing presale in 2023, with the ability to see a 10x price pump on listing exchanges for the first time.
C+Charge (CCHG)
For a long time, the carbon credit industry has been preserved for big corporations. However, C+Charge believes that every electric vehicle (EV) driver should also benefit. The crypto platform is launching with a mobile application and charge stations.
C+Charge is building a peer-to-peer (P2P) payment system to support electric vehicle charging stations using blockchain technology. Users on the platform can pay for charging services at stations globally with CCHG tokens stored in an electronic wallet. C+Charge presale is in stage one, with 1 CCHG selling at 0.013 USDT with $350k raised this far.
Related Articles:
Meta Masters Guild – Play and Earn Crypto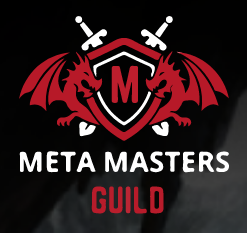 Innovative P2E NFT Games Library Launching in 2023
Free to Play – No Barrier to Entry
Putting the Fun Back Into Blockchain Games
Rewards, Staking, In-Game NFTs
Real-World Community of Gamers & Traders
Round One of Token Sale Live Now – memag.io